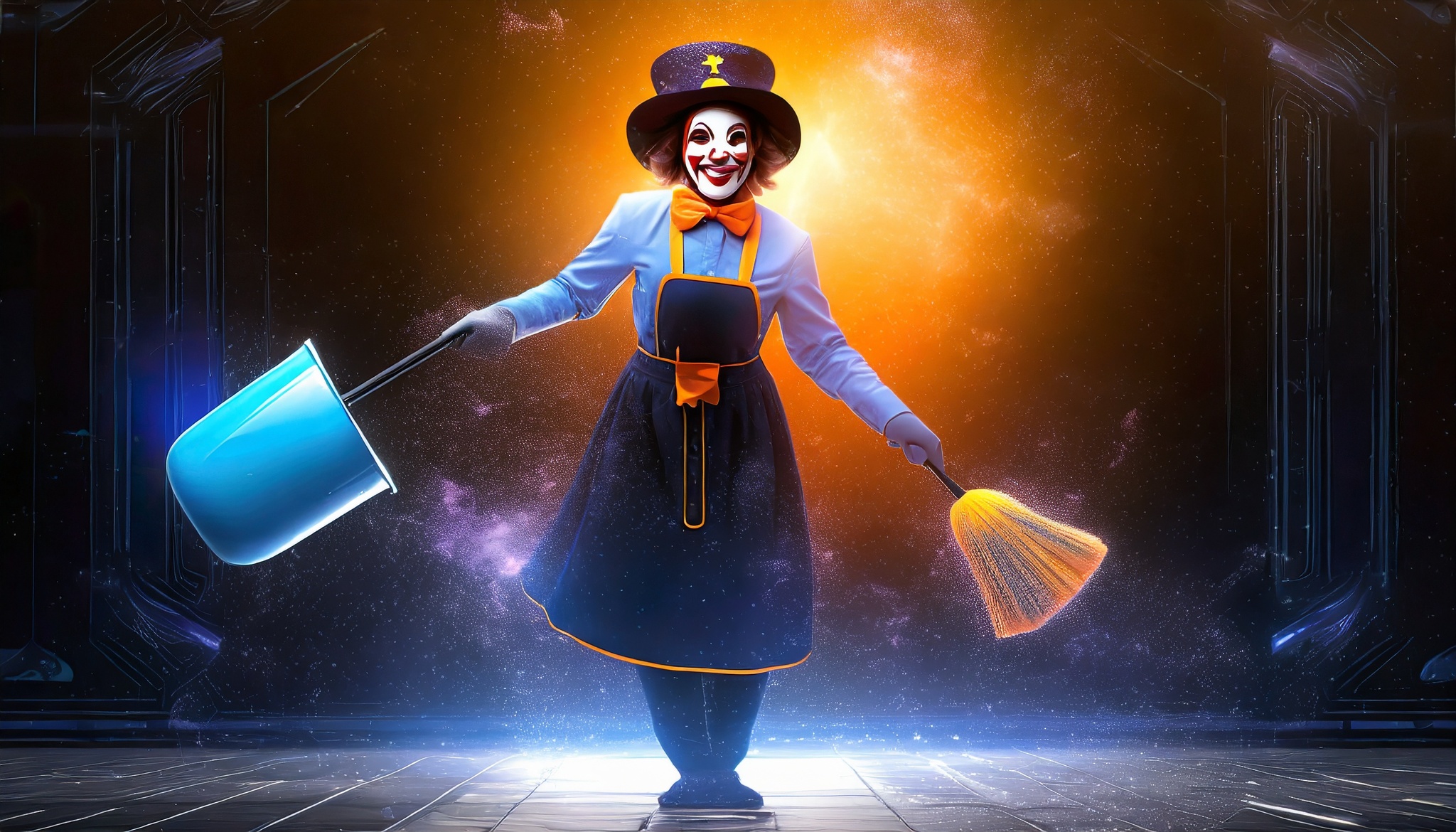 The cleaning fairies aren't going to get your building clean, but we know a few clowns that will.
Some funny photos from Adobe Firefly and Photoshop. We got a new toy and look forward to sharing it at every opportunity.
Oh, and do not forget to leave your janitors some candy tonight 🙂
BOO!